In general when working with soft wood types suchas as Balsa or Paulownia, the soft wood might not be strong enough to keep the inserts or screws in place for the most extreme cases, or many years of usage. There are methods to prevent this, in general 2,
Make sure that the inserts are reinforced by aditional layer of glass fabric or similar. I would personally put a light weight glass fabric over the hole of the insert from the bottom side, and push the insert into the hole together with the fabric, making sure there is fabric overlapping few 'cm' around the hole. Further a thin mesh of fabric can be used with spray adhesive to close off entire area, keep the inserts in place and further improve durability. See the pictures below for illustration.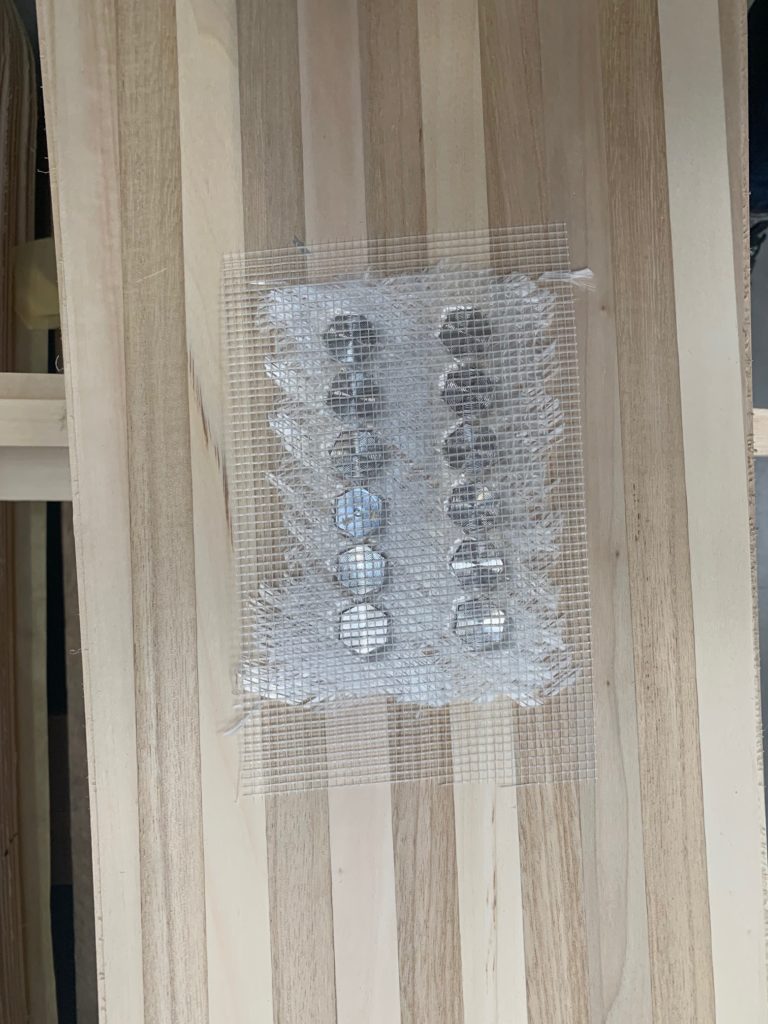 2. Inserting a durable medium in the binding/insert area. This can be done by cutting out about 3mm deep area in the insert/binding area, and in thes area inserting hard wood/ABS/UHMWPE or another good choice is our Urethane resin. This is all laminated together with epoxy. Please see the picture below.