Skis, Snowboard and Kiteboard DIY materials supplies
Do It Yourself – make you own skis & boards from highest quality materials
Welcome to our ski and board building supplies. Welcome to our Shop!
Dear ski and boardbuilders! Get highest quality DIY materials for your Skis/Snowbaord or Wake/Kiteboard, right here! We ship world wide, contact us for more info or order directly.Remember to simulate your design for free before you get your hands dirty!​
——
End 2019, we started moving to Istria, Croatia near border to Slovenia. Here we will be closer situated to all our suppliers. For you as a customer, there will be no negative impacting changes.
2012-2019 we were situated in Malmo, Sweden.
The company Junksupply branched from a small board/ski building company in 2012, and since then we have increased our selection.
Prior to starting Junksupply, as an engineer and project manager, I started a small board building workshop, and had an idea of living my dream by making kiteboards, longboards and skis. At that time, there were not many shops around, so getting any material was very dificult. I used a great deal of energy and resources to get connected and source all materials. As a result of all my efforts, later on, Junksupply was created, as I was forced away from manufacturing and more into distributing. Soon it was clear how much need and gratitude there was for a material focal point such as Junksupply.
Junksupply is a company dedicated to support and help the private persons as well as businesses within board and ski building/making, worldwide. Our goal is to keep a compact and inexpensive operation and in this way offer highest quality products at lowest possible prices. The goal is to enable anyone in the world to be able to make own quality board or skis within a reasonable budget, and with prompt support.
We only offer highest quality proven materials used by the biggest companies around the world. Our ptex bases and topsheets are from European Isosport, ski and board wood core are from Slovenia, our wood veneer is from Sweden, the metal edges are from Austria, our fabric is from UK, our eco epoxy resin is from Spain etc.
We are an active part of the community. This is why we try to give best possible service in any way possible to all our fellow co-builders.
Please feel free to contact us at any moment.
Company info: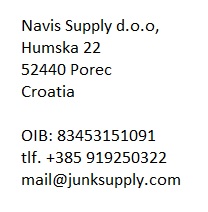 Our products and services: Ski and snowboard manufacturing material supplies, kiteboard manufacturing materials, splitboard, splitboard clips, diy ski and snowbaord, diy kiteboard and wakeboard, make own snowboard, make your own skis, make own kiteboard, make own surfboard, making own wakeboard, Snowboard wood core, ski wood core, kiteboard wood core, wakeboard wood core, ski and snowbaord ptex base uhmwpe, ski and sbowboard abs sidewalls, base for skis and snowboard, PA nylon topsheet for snowboard and skis, PBT topsheet for skis and snowboard, TPU ABS topsheet for skis and snowbaord, Isosport topsheet materials for skis and snowboard, bio based natural epoxy resin for performance, hemp and flax bcomp perfomance fabric materials for skis and snowbaord, triaxial glass fabric, m6 metal inserts, ski and snowboard edges, carbon fiber fabric, paulownia wood cores, wood cores for skis and snowbaords and kiteboard and wakeboards, surf board repair, glass fabric cloth for surfboards, sidewall and insert materials for skis and snowboards, rail abs material for skis and snowbaords and kiteboards and wakeboards, ski package kits, snowboard package kits, wakebaord and kiteboard kits packages.