IS CB 7115X Sintered BLACK base 350mm wide (100% RECYCLED)
€20.00 – €22.00 "incl. VAT"
IS CB 7115X sintered base, in black.
100% made of recycled ptex and therefor naturally friendly alternative to other bases!
Top quality base in terms of gliding and durability. With added carbon.
1m price, for orders of more then 1m, a single piece is supplied
Gliding ability is in generally on top level.
Sanded and flamed on both sides.
before cutting, lay the base on a flat table for about 48h the base will start to relax. The heating tunnel is just a fast way to bring out the tension.
Storage: Room temperature with low temperature fluctuations. Humidity should not be too high. You can store it on the roll. If you recognize some wraping you can also try to wind it in other direction for storage.
Description
IS CB 7115X
Gliding ability is related to snow condition, but generally on top level, see spec below.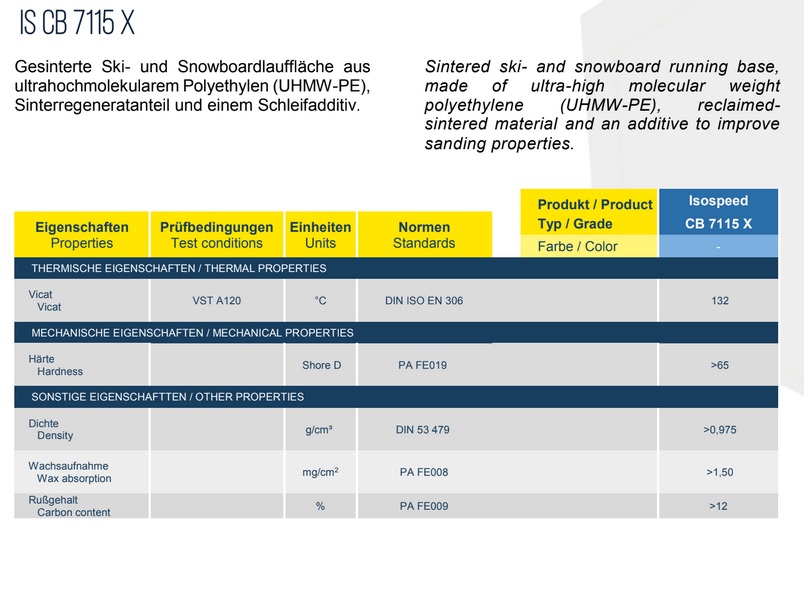 Additional information
| | |
| --- | --- |
| Weight | 0.5 kg |
| Type | 1.2/350mm, 1.5/350mm |