Description
DIY ski standard package kit for making your own skis.
Item contains :
– 2 pcs ski wood core, Poplar with 2 beech stringers.
– 2m base + 2m topsheet,
-fabric of your choice
Fabric options:
25oz Glass fabric. Add UD stringers separately if you need extra pop.
Biax carbon + UD Bcomp flax: 2m carbon biax 300gms fabric for top and bottom and 2m 300gms UD bcomp fabric for top. You get premium ultra-responsive performance ski that is damped with bcomp fabric. Best of both worlds..
Biax Bcomp Flax + UD carbon: 2m Bcomp biax 350gms flax fabric for top and bottom and 2m 130gms UD carbon fabric for top and bottom. You get a responsive ski, with great characteristics between the carbon one and glass one. It is also very much environmentally friendly.
– 1,2L epoxy,
– 8m 25mm VDS,
– 8m steel edges,
– 4x Sidewalls
– Tip/tail fill UHMWPE matching color to the selected sidewalls.
Simulator example:splitboard simulate design example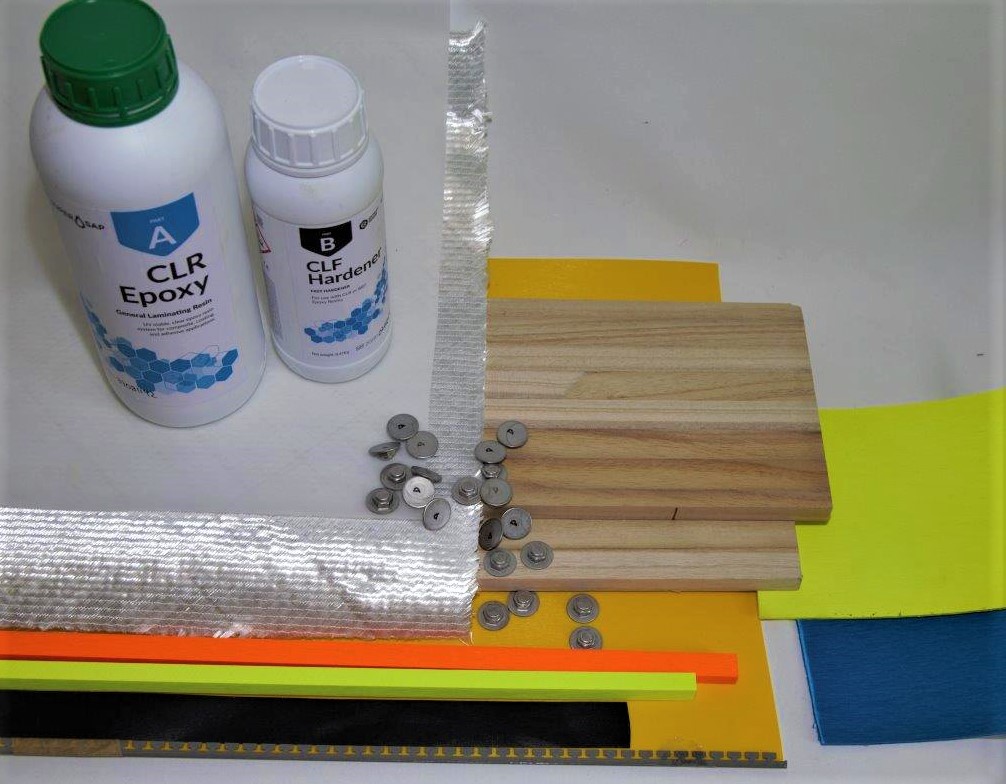 If you need wood finish, you can get veneer here www.metz-furniere.de
1.5mm and 1.8mm ptex thickness only available in black or perhaps clear!